Since 2006, Sun Catcher Roofing has served South Florida's commercial, industrial, and residential community on roof replacement, restoration and roof repairs. From fixing roof leaks to water-proofing, our goal is your 100% satisfaction.
Our management team is experienced in bidding government contracts, working directly with general contractors, architects, manufacturers and facility owners, on new builds for mid to high-end luxury properties, including residential and commercial building facilities.
Sun Catcher Roofing provides OSHA safety training for all employees & is a Drug Free Workplace.
Our goal is to be the most recognized roofing company in South Florida for providing the highest level of customer service and the best quality of craftsmanship across all roofing systems, at the most competitive prices. We are a values-driven company and focus on these Four Values:
Excellent Customer Service
Doing the "Right" Thing
Taking Care of Our People
Building Strong Relationships
Services
Roofing, Gutters and Consulting
Roofing: Install, Replace and Repair
Concrete Tile
Custom Sheet Metal
Single Ply
Natural Slate
Clay Tiles
Porcelain Tiles
Metal Roofs
Flat Roofs
Gutters: Install, Replace and Repair
Copper
Galvanized
PVC
Metal
Aluminum
Steel
Fascia Gutters
Downspouts
Other Services: Consulting, Cleaning Services and Other Installations
Energy Efficiency Consulting
Engineering Consulting
Exterior Surfaces- Power washing and gutters
Gutter and downspout cleaning
Metal Roofing- Painting
Roof Sealant- Application
Installations- Sky lights, solar panels
Sun Catcher Roofers are the Commercial and Residential re-roofing specialists throughout South Florida. We are fully licensed and insured roofers serving Miami, Monroe, Broward and Palm Beach Counties.
Residential – South Florida Tri-County Area
Commercial – East Coast from Florida to North Carolina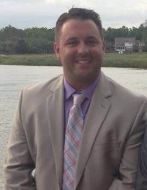 Nicholas Neddeff
Principal Owner and Operator
I established Sun Catcher Roofing to provide professional roofing services to our clients using years of hands on delivery of both major and specialist projects throughout South Florida. Driven by some of the industry's best talent and ideas, Sun Catcher Roofing has been able to adopt market leading systems and procedures to ensure the successful delivery of a project for our clients.
If there is a service you're interested in not listed above, please contact our customer service and we'll be happy to assist.