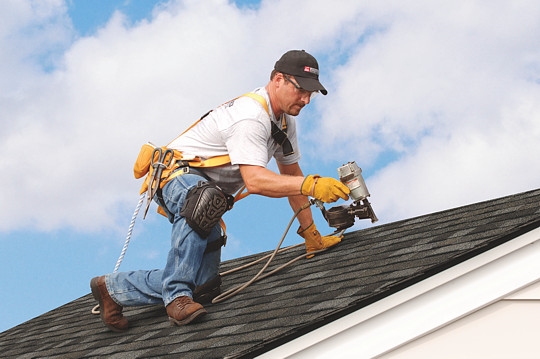 Homeowner Survival Guide: How to pick the right roofer.
To ensure that you pick the right professional for your roofing job it helps to first understand what these contractors do, how to select and hire them, and what red flags to watch for and pitfalls to avoid. Then you can decide with confidence that your roofer – and the roof they provide – will be dependable, reliable, and worth your investment of time and money.
Here is a list of the most important things to look for in a roofing contractor so there are no bad surprises, only outstanding service and professional work, at a price that works for you.
Consulting and Planning
A roofing job doesn't just start when the crew arrives to climb on top of your house. Your roofer should also be a consulting partner in the planning stages of your re-roof or roof replacement. Your roofers' job is to understand your unique needs and preferences and guide you throughout your decision making regarding what will work and not.
While you may only have a general idea or vision of what you want, a skillful and resourceful roofer can help to show you options, price comparisons, and examples of their work done of other satisfied customers.
Cost Estimations and Scheduling
Part of the planning process is to make a good faith estimate of the cost and completion schedule for the job. In order to properly gauge costs, it is necessary for your roofer to specify what materials are desired for the project and gather information regarding pricing and availability from local or out-of-town roofing supply companies.
Another thing to consider when selecting the right roofer is whether or not your roofer works as an authorized distributer for high-quality brands of roofing tiles, metal and materials? Research whether they have a strong relationship with suppliers to ensure they get their materials on time, and can also get them in the future if you need to do a roof patch or repair?
Remember things can always go wrong…Weather conditions or delivery times for custom products may delay a project, but an experienced roofer will communicate frequently informing you of the timelines for customized requests.
Inspections and Permits
Most roofing projects require permission from governing authorities such as municipalities and homeowner's associations. You may find a roofing contractor who accepts responsibility for securing or "pulling" all necessary permits in a timely manner and who will schedule to meet with the inspectors for required periodic inspections of the work in progress, which will save you lots of time. Application fees should also be factored into the overall project budget estimate ahead of time, so you know exactly what you are paying and why.
Managing Materials, Deliveries, and Clean-Up
Once the work begins, roofing materials will be bought and delivered to the work site in a way that does not disrupt the flow of the project but also has little to no impact on your living space or property. Dropping a load of sheet metal in your driveway or lawn for example, will cause large inconveniences that the contractor should ensure doesn't occur.
Similarly, cleaning up after each day's work is important for maintaining a safe and tidy work environment, especially if you are living in the home while remodeling is underway. Proper policing of the area also should include making certain that stray materials or roofing debris don't wind up on your or neighbors' lawn.
The best home roofing contractors will essentially oversee and execute your entire project from planning and conception to conclusion, consulting with you along the way to keep you updated and informed of progress. They will offer you various options for how to repair or replace your roof, including alternatives you may have not yet thought about such as more durable tiles or the cooling elements of a metal roof. Most importantly your roofer ultimately should be someone you develop trust in, which you can confirm with a check on their references.
https://suncatcherroofing.com/wp-content/uploads/2015/04/RoofConstruction.jpg
359
540
Nick
https://suncatcherroofing.com/wp-content/uploads/2022/06/sun-catcher-roofing-300x255-1.png
Nick
2015-04-07 03:41:59
2016-08-01 15:23:24
Homeowner Survival Guide: How to pick the right roofer.