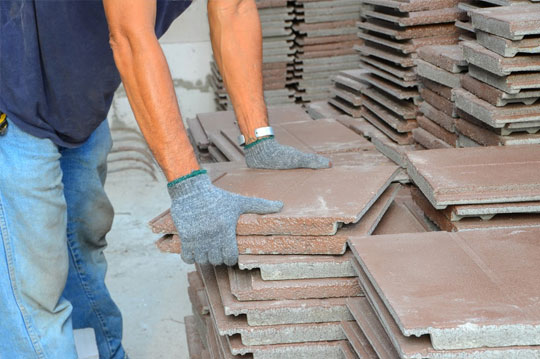 How Long Should Roofs Last?
Whether you have a commercial or a residential building to protect, you will want to be sure that you have a strong and dependable roof that will pay for itself over the long haul. So one of the key questions to ask before investing in a roof is "How long will it last before it needs to be replaced?"
Factors the Impact Roof Longevity
Of course, that all depends on a number of different factors – including what roofing materials are used, how well the roof and its support system are installed, and what kind of wear and tear and abuse the roof may be subjected to over time. Living in South Florida the heat and debris from storms or flying debris from hurricane season can certainly give your roof a beating and negatively impact the longevity of your roof.
The Importance of Maintenance
Splits and cracks in roofing tiles are not always observable with the naked eye unless you actually get up close, so checking your roof from below may not reveal problems that are hidden. Water can even be leaking through the top layer of your roof without you knowing it, and you won't discover that until the leak is visible inside your home. By then it will both extensive and expensive to remedy.
Hence stressing the importance of having a roof health check report conducted annually by a licensed roofer. In some cases you'll be protected by the manufacturer's warranty if a problem arises during the warranty coverage period. But if you wait until the leak has had time to get worse and cause extra damage, you may be out of luck. Rather than leave the value of your roof and its maintenance to guesswork, schedule routine inspections. Remember in the long run that could save you a significant amount of money and hassle.
Modern Metal Roofing
A modern metal roof, meanwhile, can last twice as long as a conventional asphalt shingle roof, or even longer. These roofs cost more initially, but you'll reap the benefits over decades because your roof will have a longer life. If you're planning to sell, the added benefit of a metal roof can add to the market value of your home or business, allowing you to recoup the investment when you sell.
Another powerful feature of a metal roof is that there are many cooling properties that aid in efficiencies with your AC unit and can save you money on your bill.
Thomas Jefferson's famous home, Monticello, was built in the 1700s. The original metal roof that he had installed at that time is still going strong. That is just one great example of how durable and dependable metal roofing can be. Metal roofing is also available in a variety of handsome colors, allowing you to extend the life of your metal roof with recoats every decade or so.
https://suncatcherroofing.com/wp-content/uploads/2015/06/Blog-.jpg
359
540
Nick
https://suncatcherroofing.com/wp-content/uploads/2022/06/sun-catcher-roofing-300x255-1.png
Nick
2015-06-07 08:15:05
2016-08-01 15:14:30
How Long Should Roofs Last?