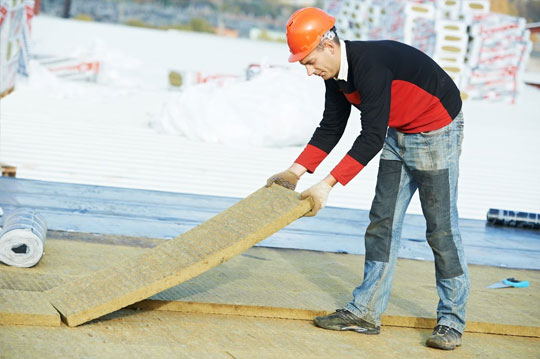 Cheap Can Be More Expensive in the End: Breaking down the real cost of roofing services.
Homeowners typically try to cut costs as much as they can when they are shopping around for roofing services, whether they need to replace their aging roof with a brand new one or they need a repair to the one they have to get a few more years of life out of it. That's a smart thing to do, as any consumer knows. But especially when you are shopping for something as important to the well-being of your home, you should always value quality as one of the key components of a roofing service, and price that in accordingly. Just think about it, your most important possessions in life are all under your roof. Here are five important questions to ask before narrowing down your selection of a roofing company to provide your services.
Do They Have References?
Always check references and licensing to ensure your roofer is insured. Insurance is important to cover any liability if someone is injured while working on the roof of your residential or commercial property.
Be warned, don't automatically assume that they have great references just by reading their testimonials on their website or in the marketing materials, either. You should be able to contact previous customers and talk to them yourself about the quality of the work done for them to make sure it was top-notch.
Is Upfront Payment Required?
Many building contractors ask for payment in advance, and that is especially common in the roofing business. Typically the building owner will pay 10% upfront, 40% upon arrival, an additional 40% when the tiles are completed and 50% upon roofing completion.
Does it Include Removing the Old Roof?
Another way that roofers give bids or quotes for their services is that they offer to install a new roof at a rock-bottom price. Ensure there are no hidden costs or fees and that your roofer has itemized roof removal and disposal in their quote.
What About the Materials Used?
Roofing materials also vary widely, and that can be a critical part of the cost. For example porcelain tile, copper standing seam and true slate are more expensive than sheet metal and clay tiles.
We recommend estimating costs not just based on a one-time roof repair, replacement, or installation, but also over 10, 15, or 20 years. Ask your roofer if there are any maintenance programs you can participate which will help increase the life-time value of your roof. Even if you plan to sell the home before that time, your new buyer will have the roof inspected and a roof that has been well maintained over time will hold better value than one that is not.
What about Clean-Up
By all means, be sure to negotiate a price based on the roofers doing a professional job of cleaning up after themselves. Don't be that neighbor with roofing debris all over your lawn for weeks before you hire a crew for the disposal.
Don't get stuck trying to save a buck at the expensive of your entire home and its contents. Be a smart consumer, do your research and be sure to take the time to hammer out the small details beforehand. Choose a roofer who checks out best for all your priorities and remember if you think a good roofer is expensive, try a bad one!
https://suncatcherroofing.com/wp-content/uploads/2015/05/Blog-Real-Cost.jpg
359
540
Nick
https://suncatcherroofing.com/wp-content/uploads/2022/06/sun-catcher-roofing-300x255-1.png
Nick
2015-05-07 18:58:52
2016-08-01 15:15:17
Cheap Can Be More Expensive in the End: Breaking down the real cost of roofing services.